Sri Aurobindo said: "All great movements of life in India have begun with the new spiritual thought and usually a new religious activity".  Even Jawaharlal Nehru ultimately at the fag end of his life acknowledged this truth in his foreword to one of Dr. Karan Singh's book as follows: "It is significant to note that great political mass movements in India have had a spiritual background behind them".
A society based on dharma is vitally needed at this moment in our history, because there is a dimension to the current national crisis, namely, the moral decay and the decline of character in our society which if not stemmed, will slowly poison to death our nation.
This decay and decline is visible in every aspect of our life—politicians defecting for office and cash, bureaucrats taking bribes, teachers selling exam questions, students passing by cheating, businessmen adulterating products, lawyers cheating clients, doctors betraying their patients etc. To some extent such degeneration is there in every society, but the alarming aspect in India is the pace of this decay and the spread of it. Consequent to this decay is the wave of dangerous cynicism amongst the youth.
This moral decay has to be stemmed.  A renaissance of values in society has to take place.  How will this renaissance come about?  And which leader shall be its instrument?  For this, a leader shall be one who is committed to an ideology and determined to implement an agenda for renaissance.
The National Icon
In India, the majority is the conglomerate Hindu community that represents about 80% of the total Indian population, while minorities are constituted by Muslims [13%] and Christians [3%].  Sikhs, Jains, Parsis, and some other small religious groups, represent the remaining four percent. Sri Rama while revered by Hindus as an avatar, the other religious groups respect his nobility and moral courage. Thus Rama is a 'eternal national icon' for all Indians. Thus re-building Sri Rama Temple in Ayodhya becomes a national goal. It must however be accomplished legally and with maximum consensus. The re-building of the Rama Temple is part our renaissance. It means righting a historical atrocity.
True and devout Hindus believe that Bhagvan Sri Rama was born in Ayodhya, the then capital of a flourishing kingdom of the Suryavamsa dynasty. Rama is venerated as Maryada Purushottam, and worshipped by Hindus of the north. As an avatar of Vishnu, while it was first propagated by the Tamil saints known as Nayanmars and Alwars who composed many hymns and songs dedicated to his divinity, the North which later came to accept Rama as one. In that sense, Sri Rama was the first truly national king of India. That is why poet Iqbal called him Imam-e-Hind.
The ethos of a nation and democracy are strengthened on facts. It is therefore very essential to understand the issue with proper facts than mere whimsical emotions.
Historical and Archaeological Readings
The exact spot of the palace where Rama was born, has been and a remains firmly identified. This is the very area where stood from 1528 till December 6, 1992 a structure that came to be known as Babri Masjid, put up in 1528 by Babar's commander Mir Baqi. In fact, Baqi was a Shia Muslim, and hence he intended it to be a place for Shias to 'read namaz'.
In Skanda Purana [Chapter X, Vaishnav Khand] the site is vividly described. Valmiki Ramayana also describes it beautifully. Less than two decades before Mir Baqi carried out the horrible demolition of the Ram Temple, Guru Nanak had visited the Ramjanmabhoomi and had darshan of Ramlala in the mandir at the spot. There are many commentaries on this visit which are a part of the Sikh scriptures.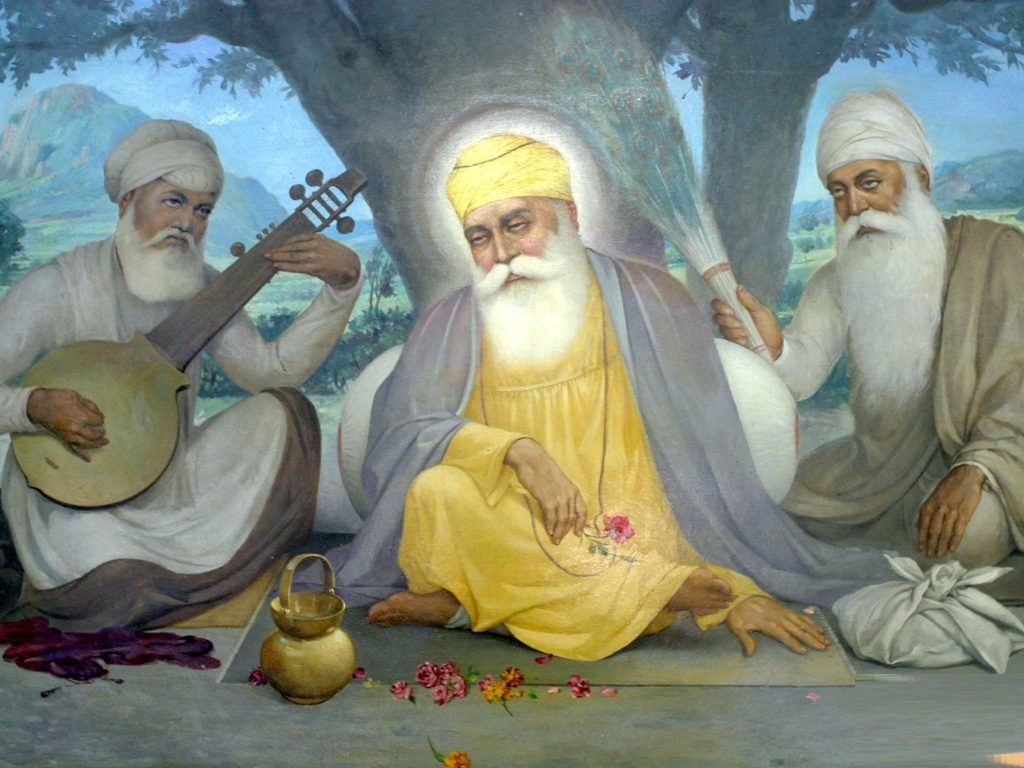 Guru Nanak himself records the barbarity of Babar's invasions [in Guru Granth Sahib at p.418]. In Akbar's time, Abul Fazal wrote the Ain-i-Akbari in which he describes Ayodhya fame as the place of "Ram Chandra's residence which in Treta age combined spiritual supremacy and Kingship" [Tranlated by Col. H.S. Jarrett and published in Kolkata in 1891].
In Chapter X of the Report of the Archeological Survey of India, NW and Oudh (1889), it is mentioned (p.67) that Babri Mosque "was built in AD 1528 by Mir Khan on the very spot where the old temple of Janmasthan of Ram Chandra was standing."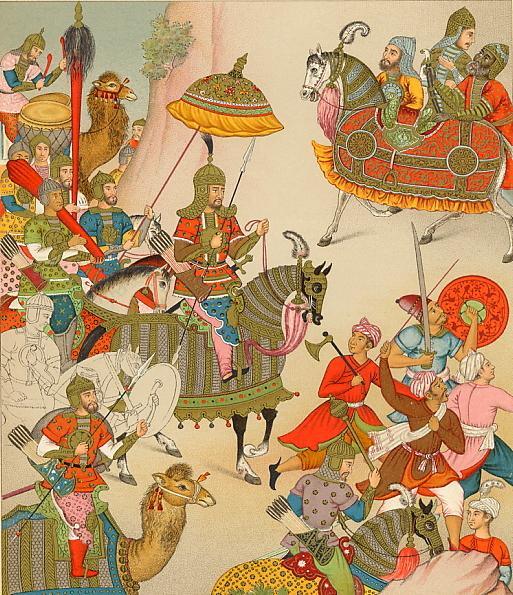 Hindus throughout foreign occupation of India have deeply held as sacred that exact spot where the Babri Masjid once stood, as is recorded in many official and judicial proceedings. In 1885, for example, Mahant Raghubar Das in a Suit No 61/280 of 1885 filed in the Court of the Faizabad Sub-Judge against the Secretary of State for India (who was based in London), prayed for permission to build a temple on the chabutra outside the mosque. However, in his Order the Sub-Judge, an Englishman, stated thus:  " It is most unfortunate that a Masjid should have been built on land specially held sacred by the Hindus. But as the event occurred 358 years ago, it is too late now to remedy the grievance." The Judge took the easy way out and dismissed the Suit March 18, 1886.
Notable historians have held that the temple, of which remains are still there in the archeological records, must have been built in the days of Raja Vikramaditya of Ujjain, hence of heritage value besides being an essential part of Hindu religion.
It is now well established by GPRS- directed excavations done under the Allahabad High Court monitoring and verification in 2002-03, that a large temple did exist below where that Babri Masjid structure once stood. Inscriptions found during excavations describe it as a temple of Vishnu Hari who had killed the demon king Dasanan [Ravana].
The Litigation
Today, the Sunni Wakf Board that entered the legal dispute in the year 1961 and has been litigating in the court claiming the title to the land and the structure does not accept these findings as of any meaning or of any consequences. I call it a 'structure' since it cannot be strictly called a mosque by Sunni edicts– because it did not have the mandatory minarets and wazu [water pool].
For the Sunni Wakf Board it does not however matter if all this was indeed so or not, since under Section 295 of the Indian Penal Code[IPC] it is prescribed that "Whoever destroys, damages or defiles any place of worship, or any object held sacred by any class of persons, with the intention of thereby insulting the religion of any class of persons or with the knowledge that any class of persons is likely to consider such destruction, damage or defilement as an insult to their religion, shall be punishable with imprisonment of either description for a term which may extend to two years, or with fine, or with both."  The offence under Section 295 IPC is cognizable and non-bailable, as well as non-compoundable.
Mosque – A facility for prayer
What is sacred and what is not is identified only by a 'body of persons' and not by any court. It does not matter if the majority does or does not hold so. The fundamental question before us is thus this: Can a temple and a masjid be considered on par as far as sacredness is concerned? Relying on two important court judgments that hold the field today, the answer is: No!  A masjid is not an essential part of Islam, according to a majority judgment of a Constitution Bench of India's Supreme Court.
In the famous Ismail Farooqui vs Union of India case[reported in (1994) 6 SCC 376], the Supreme Court observed: " It has been contended that a mosque enjoys a particular position in Muslim law and once a mosque is established and prayers are offered in such a mosque, the same remains for all time to come a property of Allah…and any person professing Islamic faith can offer prayer in such a mosque, and even if the structure is demolished, the place remains the same where namaz can be offered" [para 80].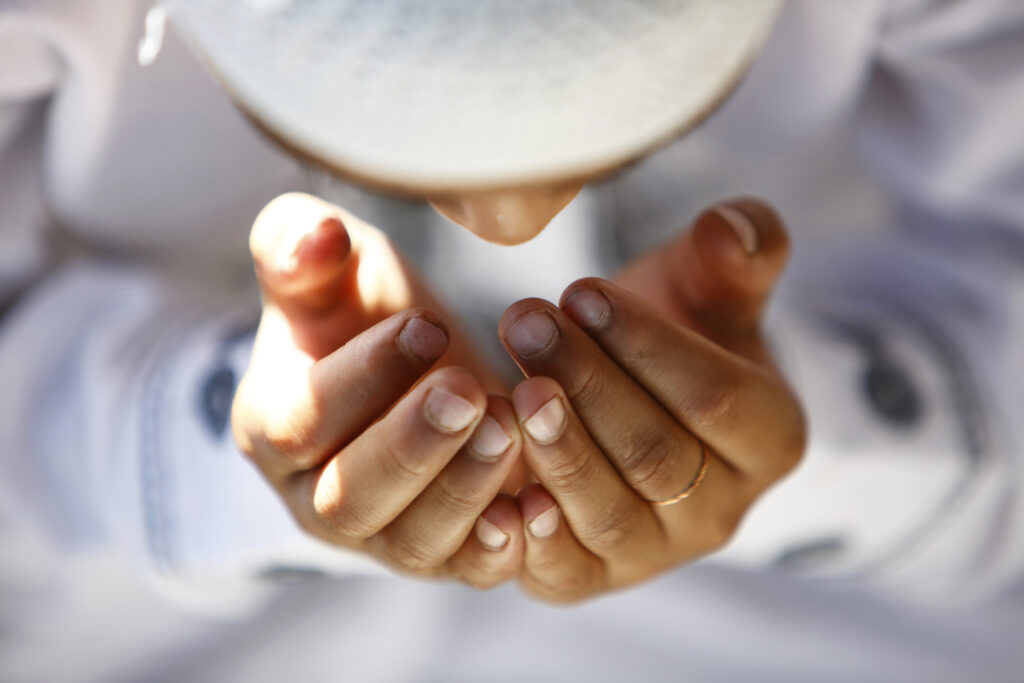 The Constitution Bench rebutted this contention stating: " The correct position may be summarized thus: Under Mohammed law applicable in India, the title to a mosque can be lost by adverse possession…A mosque is not an essential part of the practice of the religion of Islam and namaz (prayer) can be offered anywhere, even in the open. Accordingly, its acquisition is not prohibited by the provisions in the Constitution of India."[para 82].
It is important to note here that as of now there are eight mosques in Ayodhya area that the ASI has taken over since these had no one coming to 'read namaz'.
The position in Islamic law is even more clearly on a similar premise: In Saudi Arabia the authorities demolish mosque to lay roads and build apartment building. Even the mosque where Islam's Prophet Mohammed used to pray was demolished! Thus, an order of acquisition is within law, if the government decides to do so in the interest of public order, public health and morality according to the Article 25 of the Constitution.
Temple – A Home of Deity
But then what of a temple? Is it in the same category as the mosque in our jurisprudence?  When I was Union Law and Justice Minister in 1990-91, this question of the status of a temple–even if in ruins or without worship–had come up before me in a case of a smuggled-out bronze Nataraja statue which was up for auction in London. Earlier the Government of India, when Rajiv Gandhi was PM, had decided to file a case in the London trial court in 1986 for recovery. The Nataraja statue had by then been traced to a temple in ruins in Pathur, in Thanjavur district. A farmer named Ramamoorthi had in 1976 had accidentally unearthed it while digging mud with a spade near his hut.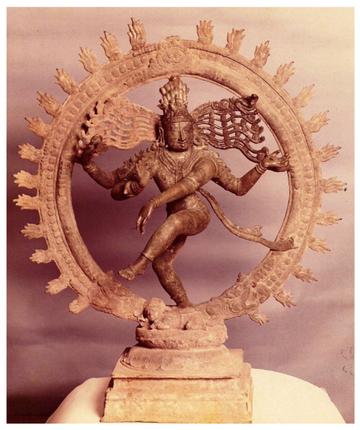 When the news spread, touts of an antique dealer by name Ahmed Hussein reached him and paid a small sum and smuggled it out to London, where in 1982 they sold it to Bumper Development Corporation Private Limited. In turn the said Corporation sent it to the British Museum for appraisal and possible purchase. By then the Government of India was onto it and asked the UK government to take action.
The Nataraja idol was seized by London Metropolitan Police, and thus the Bumper Development Corporation sued the Police in court for recovery but lost the case. An appeal was filed in the Queens Bench (Indian High Court equivalent in UK) which was dismissed on April, 17 1989. So, the Bumper Corporation went to the House of Lords (Indian Supreme Court equivalent in UK). On February 13, 1991 when I was Law Minister, the judgment came, which is truly landmark, dismissing Bumper's final appeal [see (1991) 4 All ER 638].
The House of Lords upheld the Indian government's position that because of the prana prathista puja , a temple is owned by the deity, in this case Lord Shiva, and any Hindu can litigate on behalf of the deity as a defacto trustee. The Bench consisting of Justices Purchas, Nourse and Leggatt concluded : "We therefore hold that the temple is acceptable as party to these proceedings and that it is as such entitled to sue for the recovery of the Nataraja." [page 648 para g].
Thus, even if a temple is in ruins as the ASI had found the Thanjavur temple or destroyed, as Ram Temple was in the Babri Masjid area , any Hindu can sue on behalf of Lord Rama in court for recovery ! No such ruling exists for a mosque for the simple reason that a mosque is a 'facilitation centre for reading namaz', and has no essentiality for Islam religion. It can be shifted as any building can and are being so today in Arab countries and Pakistan.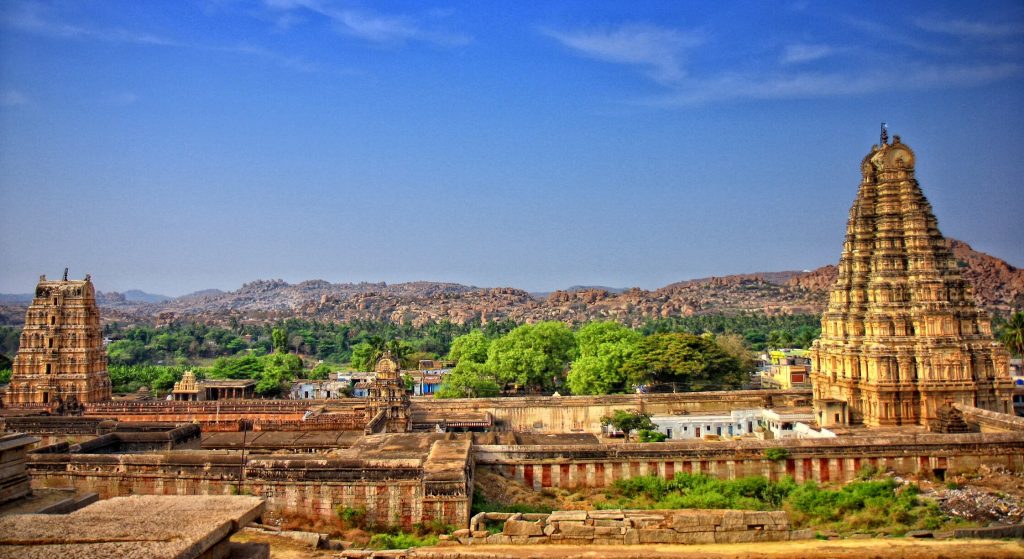 That is not the position vis a vis a temple in which the idol has been consecrated by prana prathista puja and built according to Agama shastras.  The Rama idol on the chabutra (the chabutra was built within the complex during Akbar's regime) is one such consecrated idol.
That is, the Ram Temple on Ramjanmabhoomi has an overriding claim to the site than any mosque. This the fundamental truth in the Ayodhya dispute. This truth will apply, for example, to Kashi Vishvanath and Brindavan temple sites as well.
Bearing the Cross on the Chest
This Hon'ble Court [in the Farooqui case:(1994) 6 SCC 361]had permitted worship in the makeshift temple of Ramlala, subject to maintaining the status quo in the disputed site but made a statement, "….it appears to be reasonable and just in view of the fact that miscreants who demolished the mosque are suspected to be persons professing to practice Hindu religion. The Hindu community must, therefore, bear the cross on its chest for the misdeed of miscreants reasonably suspected to belong to their religious fold". At some stage, I however reserve the right, on some other appropriate occasion, to challenge the judicially delivered dictum that the Hindu community" must bear the cross" for the Babri Masjid demolition. Specifically, re: the Babri Masjid, this is a finding of a Commission of archeological experts that was set up on the directions of the Hon'ble High Court , and this forms part of the proceedings record in the main title suit in progress before the Lucknow Bench of the Hon'ble High Court.
"But it would be very wrong from that, to extrapolate that the Muslim community must therefore bear the cross on its chest for the misdeed of miscreants reasonably suspected to belong to their religious fold". 
Thereby, it is obvious that Hindus are not treated evenhandedly: it is pertinent to note that there is a reasonable prima facie presumption that the Babri Masjid itself (and indeed a large number of mosques all over India) was constructed after the original temple was demolished by Muslims.
Legally and with maximum consensus
Thus, if the Sri Rama Temple issue were settled legally and by an overwhelming consensus, then it would trigger a renaissance in the Indian cultural ethos, and lead the nation to gradually but inexorably define an 'Identity for all Indians'. The nation would then become united as never before.
That will be the fit atonement of the so-called secular people of our nation for tacitly tolerating for so long the demolition of Ram Temple on the orders of Babar of Afghanistan.