Criticizing and being criticized are part of our daily life. We are surrounded by it all the times and it forms a significant part of who we are and how we function.
Criticism could be seen as a threat or a very essential part of one's growth depending on how it is being received. Objections are raised whenever there is evidence or experience contrary to that of what has been proposed or believed. We all perform differently on different things at different times. The 'actual' part of a person generally oscillates between the 'good' and the 'bad'. And a genuine criticism is always aimed to bring that balance.
We are generally criticized by those to whom we matter in someway or the other, either in a personal, social, or political sense. It is in that spirit that I would broadly categorize criticisms in 2 types.
Non-Constructive Criticism – This type of criticism aims to show disapproval or disagreement with something just to insult or malign. It could be driven out of envy, hate or various other reasons and has no positive intention behind it. This criticism aims to destroy the target of criticism.
Constructive criticism – A constructive criticism could be that which is aimed to highlight something that is being ignored, disregarded or overlooked. It has good intentions and good clarity and is driven out of sympathy or empathy due to a sense of relationship. It may have positive or negative aspects but both are ultimately aimed for betterment.
Our conditional experiences limit our observation of others. We either hate or hail them. We seldom experience people as they are and for what they believe. This failure to see the actual aspect of individuals becomes a matter of great concern especially when one is in a leadership position. Influential leaders have the power to highjack favorable and popular opinions from people and claim as their own and simultaneously subdue any negative views on them with the help of their stooges. Many times this ugly reality gets buried in a deep pit of a 'covered' past. Hence begins a fake history – the so-called 'good' is disproportionately magnified and the 'bad' is seldom spoken about.
This is where we need critics. We need someone to highlight the bad in an appropriate proportion to the good so that it creates a better sense of history for the next generation. Otherwise there is no meaning to experience, wisdom and history without its essential quality – the truth.
Unfortunately this aspect of life is degrading badly. If ever the bad is publicized, there are dire consequences for those who speak up, nowadays labeled as the 'whistleblowers'. Some cultures and nations even make it a legal offence to speak against leaders, creating a false sense of 'infallibility' of these leaders. How sad and ironic is that masses are made to follow and idolize someone who is so far from reality and so far from what is right!
The Dharmic epics, Ramayana and Mahabharata, invite us to experience the character's 'good', 'bad' and 'actual'. Rarely there is an individual whose limitations are not presented by Vyaasa, the author of Vedic literatures; be it Bhisma, Yudhisthira, Kunti or Gandhari who are some of the highly revered personalities. Concurrently, Vyaasa does not hide their good side as well. He brings out all of the different shades of people in a real way. He does not aim to slander or flatter any one personality. He questions everyone, and raises our level of understanding.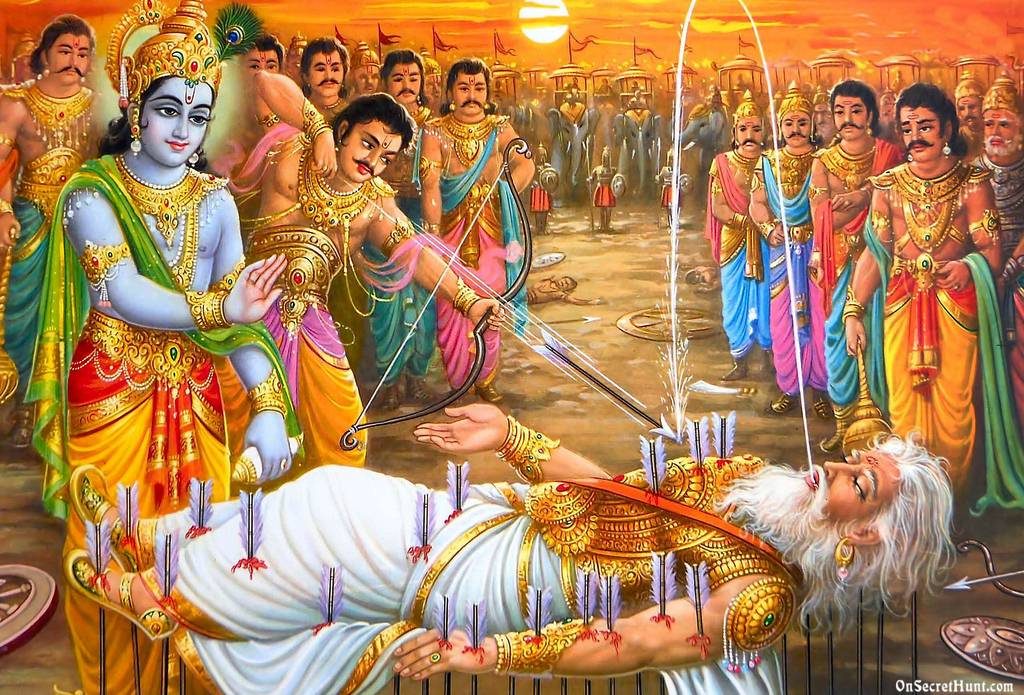 In the Mahabharat just few days before the war, Bhishma is criticized by Krishna as being the fulcrum of the war at Kurukshetra due to his inability to speak up to stand for the truth while silently ignoring the play of the evil Duryodhan. Krishna warns of severe karmic consequences. Vyaasa does not hide this fact. Vyaasa describes in great detail of the entire conversation. Yet after the war, Bhishma is well-treated and even given the position of Mahajan (one who understands Dharma) in the Srimad Bhagwatam. This is why Vyaasa highlights the actual facts for the greater benefit for all.
When arjuna expressed his dilemma and was hesitant to kill Bhisma, the Lord said, " How could you deny your vow of killing Bhishma? Kill the valiant warrior who has falsely reasoned to fight. You wont be victorious unless you kill Bhishma.  It is your duty to eliminate him."(Bhisma parva Chp.107 shloka 96-97)
When Gandhari cursed Shri Krishna, He told her categorically that it was only because of her offense that the Kaurvas that they have been killed. "Your son was evil and envious but you allowed this to happen by keeping him in front. Are you now wanting to shove his mistakes upon me?" (Mahabharat, Stri parva chapter 26, Shloka 2-3)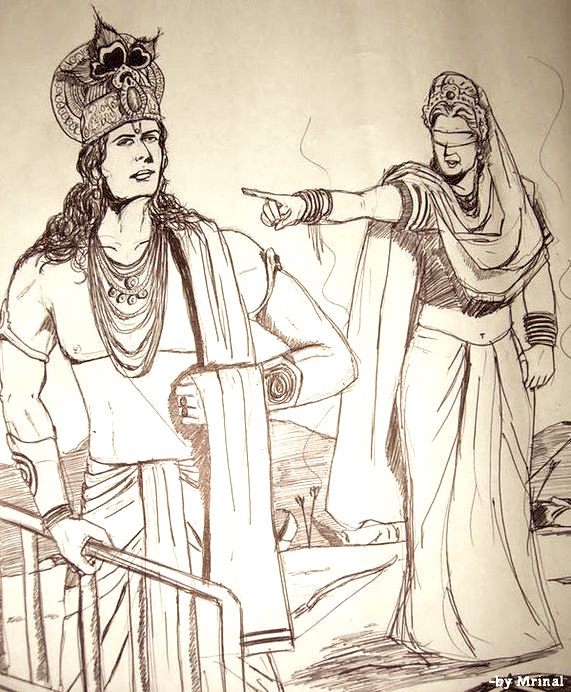 Human beings have always had an urge to build up artificial justification around their actions. This urge is generally greater than the need to actually experiencing the truth. Good and bad that spring from one's prejudices and sermons to control masses are extremely destructive and must naturally meet an unfavorable consequence. How then do we keep a subtle check on ourselves, an individual or a group? That is why the 17th century saint from Maharashtra, Sant Tukaram said, "One must always have some critic in the neighborhood." (Original in Marathi –'Nindakaache ghar asaave shejaari'). Its even more interesting that Tukaram said this at a time when he was personally going through tormenting situations at the hands of the religious sultans and the dogmas they used to control the society.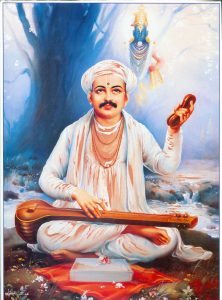 Dharma alone is real. Dharma alone gives us the real satisfaction; everything else is fabricated and superficial. Don't simply be the 3 monkeys without discrimination. See no evil but open your eyes to reality. Speak no evil but speak out for the truth. Hear no evil but listen to the 'whistleblowers'. Let our prejudices be defeated in the face of the truth!